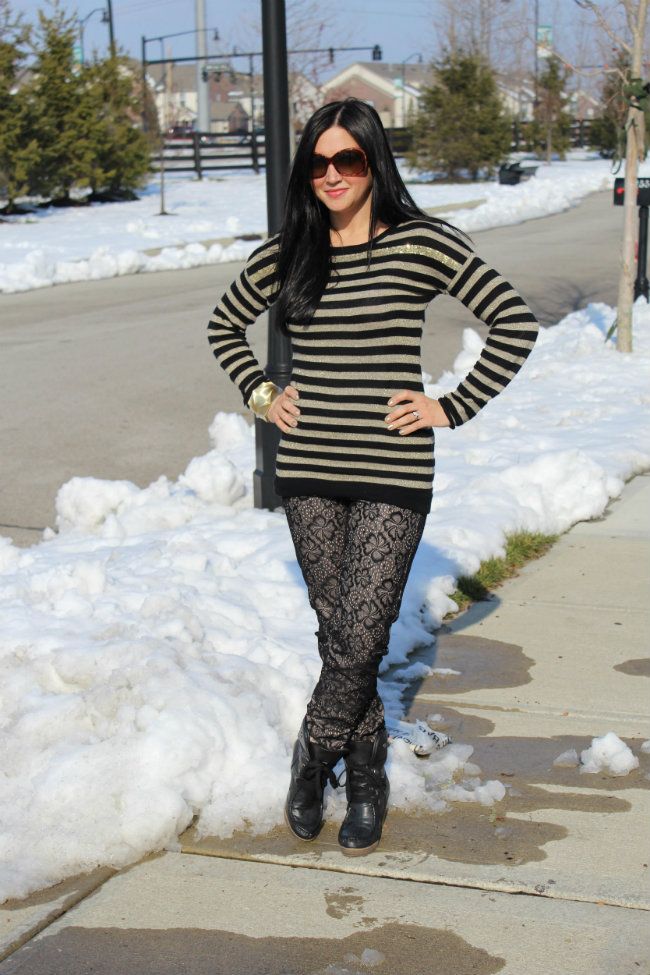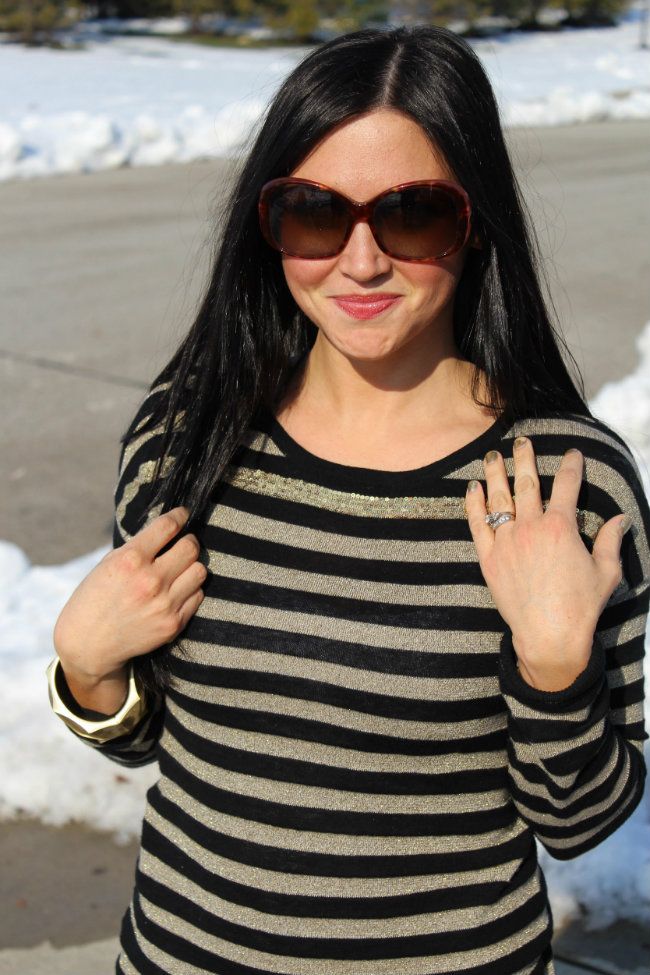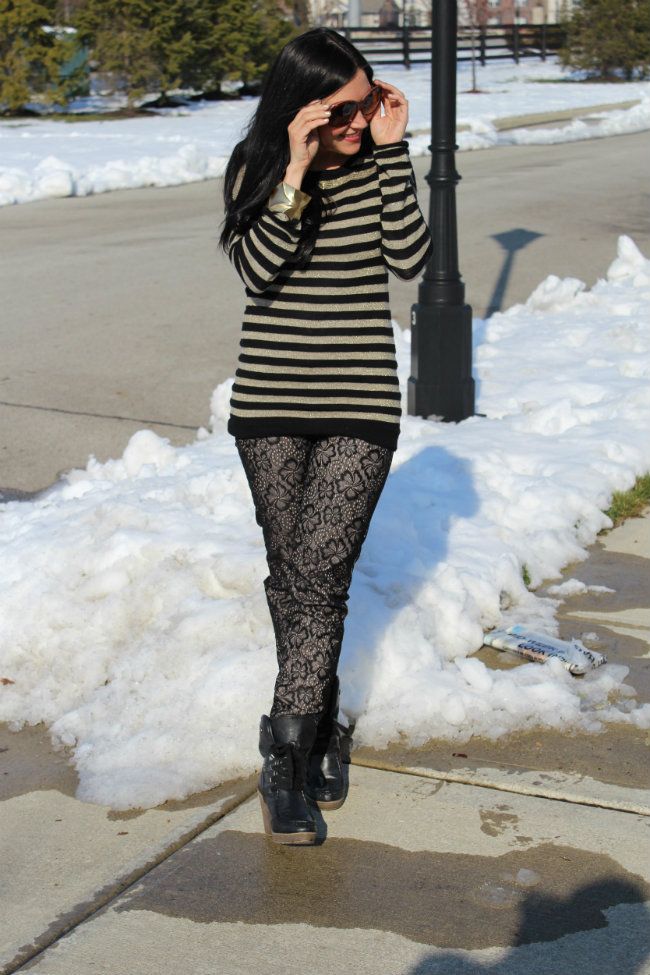 This was early this week while we were in Ohio and I practiced a little thievery on my sister's suitcase.
I love being with my sisters and stealing clothes. It's much more fun than wearing your own!
I will admit, this outfit is a little wilder than what I would normally wear. A bold pattern mix, if you will. But I loved it. And I can't get enough of these funky pants. A certain brother-in-law of mine did mention that he felt like he was in Willy Wonka and the Chocolate Factory when he saw me. Oh well.
We have a weekend with virtually no plans and I'm way excited about that. I will be able to enjoy it as soon as I get my butt in gear and put away all these Christmas decorations. Major procrastinator over here.
Happy Weekend!